Omar Coatings, a coatings manufacturer with a long history, mainly in the wood sector, has always been characterised by being at the forefront, with several developments that have become iconic over time. On this occasion we highlight the launch of new formulations across our pigment range, this time focusing on white – Pure Lasting White.
In recent years, while the world market was shifting towards pigmented and other products with a very natural appearance, at Omar Coatings we established new standards in the research and development of the formulations of these generations of materials, obtaining purer and more durable whites and thus marking a new milestone in the understanding of white pigmented varnishes.
An incessant bid for continual improvement in our R&D departments resulted in extraordinary cooperation between the areas of resins and varnishes. Initial results were encouraging, but still far from the expectations we had created for ourselves. By the end of 2018, we had already obtained a dB <0.4 after 500h of exposure in the Xenotest, improving in some cases the Persoz hardness and maintaining the excellent applicability that has characterised our varnishes throughout our history, and of course, without losing an iota of silkiness.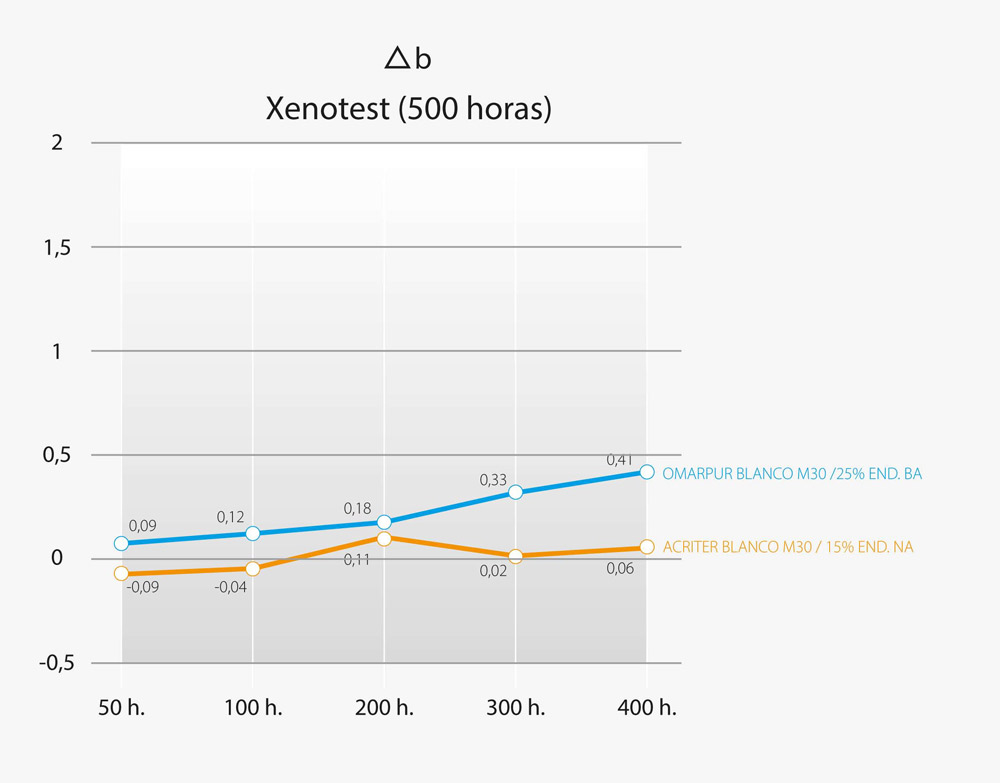 With all these data, we are in a position to announce with total confidence that these developments have shown a huge improvement in performance, mainly relating to changes of colour through yellowing caused by light. This extraordinary breakthrough is even more significant given that our pigments are so PURE in their WHITEness, and now have a LASTING effect, with only tiny changes in the colour over a certain period of time, because of course nothing lasts forever.
Once the most rigorous tests were passed to ratify the data, the improvements were implemented across the range to create a product with the same visual characteristics, the same applicability and silkiness to the touch, but with the added benefit of continual improvement in every drop.
We are convinced that we have created our own piece of history that will mark from this year, 2019, a before and after in the ageing of white pigmented products caused by alterations in their colour over a short period of time.
At Omar Coatings, we are proud and excited to see how our PLW is the result of enhancements in the physical and chemical properties of extremely mature materials, where we expected there to be very little room for improvement. Fortunately, our customers are already enjoying the benefits and we are sure that potential customers will soon want to see for themselves the new technology we have developed.
Israel Romero
Sales Manager