On 5 November, our distributor in the Dominican Republic, NicaDom, in collaboration with Omar Coatings, sponsored the Golf Mitre tournament at the course of La Cana and Hacienda Punta Cana Resort&Club. The tournament was held to raise funds for the Fundación Caminantes por la Vida, which works to reduce the impact of cancer in the Dominican family. A charity event that raised $400,000 for the cause thanks to all the tournament participants and sponsors.
With the participation of both companies in this tournament we wanted to show, once again, our sincerest solidarity, in this case, with cancer patients and their relatives from the Dominican Republic, also extending it, of course, to every other country in the world.
We would like to take this opportunity to thank our distributor NicaDom for making it possible for us take part in this solidarity event through our contribution to the Golf tournament. Once again, the hermanos Delgado continue to trust Omar Coatings not only for these specific events, but also in the commercial relations both companies maintain.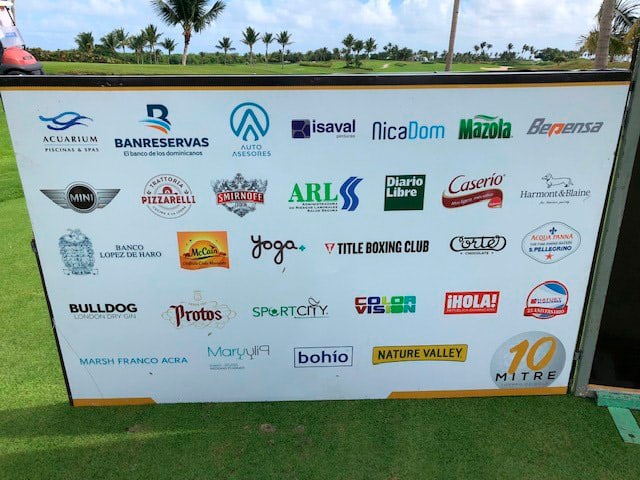 NicaDom, as official distributor of Omar Coatings, has been trading in the Dominican Republic market for more than 15 years. A relationship based on business and professional commitments, but also and above all on the people involved. The initial concerns regarding the knowledge of varnishes, application systems and the environmental and health benefits Omar Coatings varnishes could offer their market have turned into mutual trust in our products over the years. The constant training provided by Omar Coatings for all its work team during this period has led to an excellent level of professionalisation, highly capable multidisciplinary work and, above all, a clear vocation to service for end clients. As a result, Omar Coatings has found and strengthened its position in this sister country thanks to a distributor like NicaDom, which offers quality assurance in all the Omar Coatings products it sells, backed by a professional, technical service only very few companies in the Dominican Republic can offer. Fortunately, that's how the hermanos Delgado work.